11TH ANNUAL MISSION TO WASHINGTON
November 18, 2019

-

November 20, 2019

$300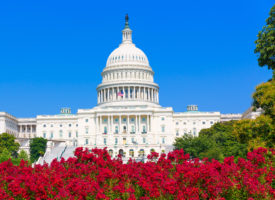 NORTH TEXAS CRIME COMMISSION
11TH ANNUAL MISSION TO WASHINGTON, D.C. MONDAY-WEDNESDAY, NOVEMBER 18-20, 2019
YOU ARE INVITED! SAVE THE DATE!!
SIGN UP HERE!
You are invited to attend the North Texas Crime Commission Legislative Committee's 11th Annual Mission to Washington, D.C.! This mission has proven to be an effective opportunity for dedicated law enforcement leaders, business executives and concerned citizens throughout North Texas and beyond to meet with national elected and appointed officials in the Judicial, Legislative and Executive branches of government. The mission provides an opportunity to meet with groups that support and represent law enforcement in our nation's capital. In these meetings, we will be discussing a number of issues important to law enforcement relating to crime prevention, intellectual theft, cybercrime and much more. The mission has also proven to serve as an excellent networking opportunity with local law enforcement officials and business leaders.
When:
November 18-20, 2019
Cost:
$300.00
11TH ANNUAL MISSION TO WASHINGTON, D.C.
Once you click Pay Now button – you will be brought to a paypal page where you will have the option of paying with Paypal or with a credit or debit card.
To pay online please CLICK HERE